Welcome to the Drive On Wood store!
You can order with a credit card below. If you'd rather send a check, see this page for instructions.
Membership expiring soon? Renew today.
We now have T-shirts and hats available, and Argos 2014 Flashlights!
Wayne Keith has spent a lot of time learning how woodgas works. He can answer all your questions and give detailed advice. We have a detailed video tutorial and some written material supporting it. Wayne documented his latest build in depth with video footage, and we've posted instructional videos from start to finish. You can follow along with Wayne, from selecting the materials all the way through firing up the truck the first time. Lots of folks have started building, some have completed trucks already. They are actively discussing their projects on the Premium-only Builders' Discussion forum. Here you can see what folks like you have done and ask questions about the Keith gasifier. There's also the Ask Wayne and Beta forums. Plus, all premium members get Wayne's book FREE!
You can get the book for $50 which includes 6 months of Premium membership. A year of Premium membership is $100.
Of course some people are hooked for life. They are lifelong pioneers like Wayne. For those folks we offer a LIFETIME membership at a discount - $200.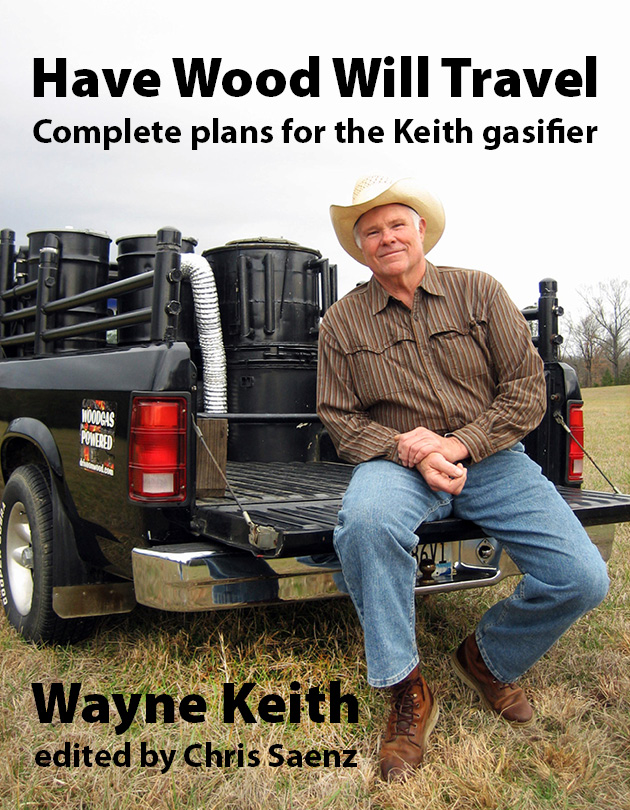 International members! Click here.
To upgrade membership - Click here.
Contact us at driveonwood@gmail.com, or call during business hours 502-514-WOOD