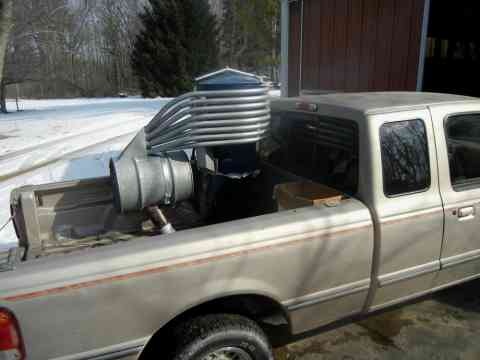 Hey all, Terry Grzyb here. I thought I would post my first automotive ride on this site!!
Got the producer fired up. Started the engine on gas. Switched over to woodgas about 3min after lightoff. Drove into town about seven miles away. All I could get was 60 mph. About halfway home I noticed a wisp of smoke from the bed so I pulled over to investigate. A little smoldering of some bad insulation I once used I guessed, so keep on going! About a half mile from home I had a good amount of smoke now. Wow I'm glad to be almost home!
Read more about Terry's project here.