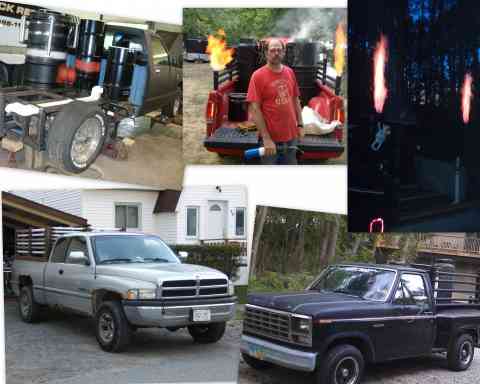 We couldn't decide which truck to feature this month. There are so many builds happening right now, many of them close to completion! So this month, we're featuring all of them.
These are our dedicated builders, folks with a can-do spirit who took on the challenge of making their own gasifier. They've followed along with Wayne Keith's design, and successfully replicated his design. In various stages of completion all the way from finding the materials to learning to operate a brand new gasifier for the first time. These folks have watched the site continue to grow, have asked questions, tested out the videos, and shown that this method works. You can build a gasifier with the information here. They did it! Each of them has been invited to share some of their builds in a summary on this thread. Major props to our hardworking builders, you have shown the way for many to follow!
Read more about the new trucks here.