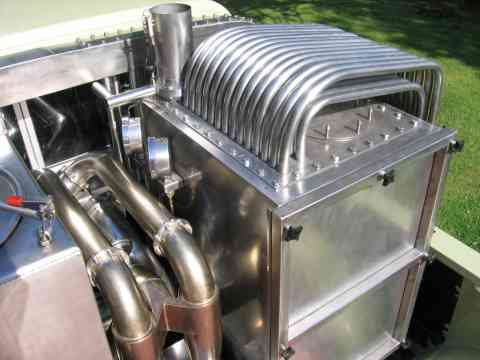 Check out Dutch John's latest woodgas vehicle - an American V8 pickup! "Recently I bought a very difficult to obtain vehicle, at least for Dutch standards. A '73 Chevy C-20 pickup truck with a 454 engine. I know, on your side of the pond such vehicles are shredded or left to rot.... But me and my wife are happy with with this simple, straight forward truck, although there always we be a Volvo around too.
I am in the midst of building the gasifier. Again full stainless. Many details from the Volvo gasifier are used again. The hearth is different, hopper and filter will be square, but following the contours of the cabin."
Read more about DJ's truck here.